Friday's Favourite - Sensory Delights
Date Posted:9 November 2018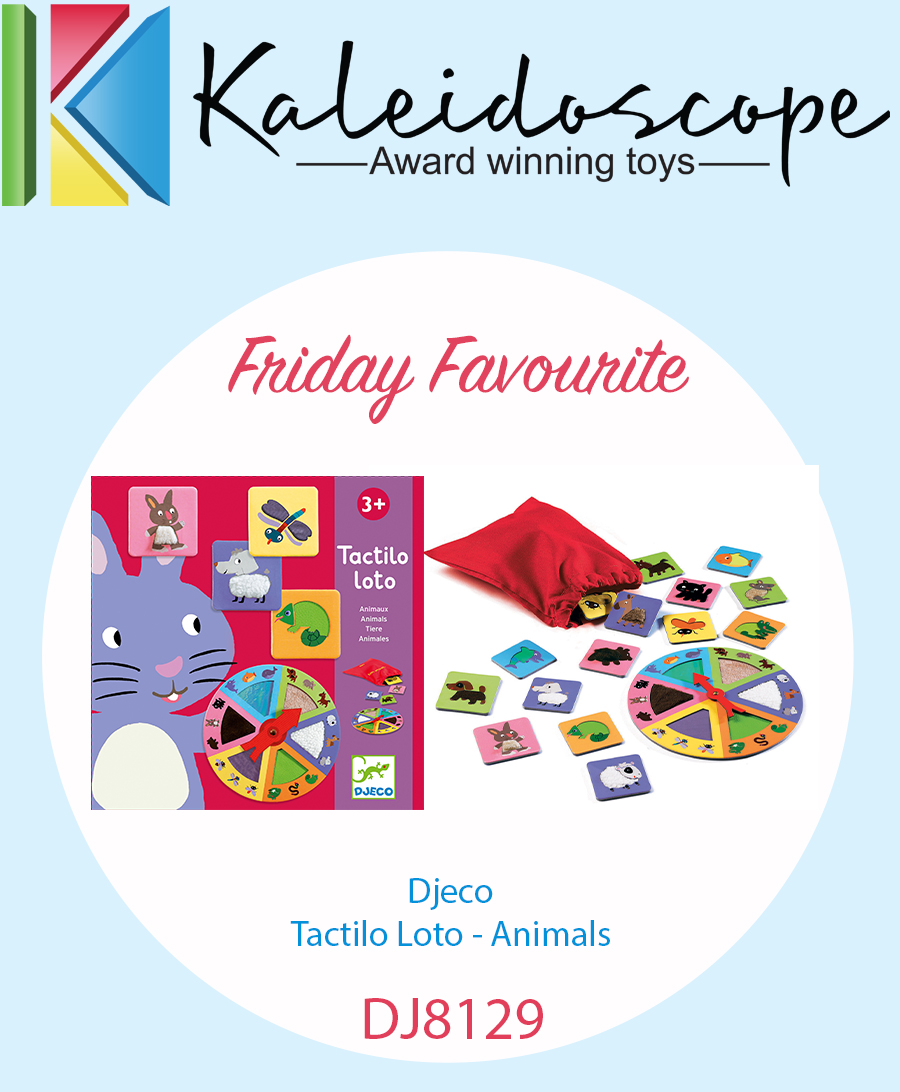 DJ8129 - Tactilo Loto Game - Animals
Touch is an integral part of the early development of children - being able to discern different textures is a first step towards development of fine motor control and grip strength. This cute game allows the child to focus only on what they can feel with their fingers to work out which animal they are holding. Tactile Loto - Animals also introduces basic game playing skills such as taking turns.
You might also like:
DJ8135 - Tactilo Loto - Farm - introduces the concept of matching 3 dimensional shapes with 2 dimensional drawings
DSL has a beautiful range of sweet characters in textured rattles and teethers. These are a great way for babies from newborn and up to discover different textures with their mouth before the introduction of solid food.
TL8417 - Touchy Feely Puzzle - Great basic puzzle for introducing shape and texture in relation to different animals.