Friday Favourite - Bonikka Organic Dolls
Date Posted:1 February 2019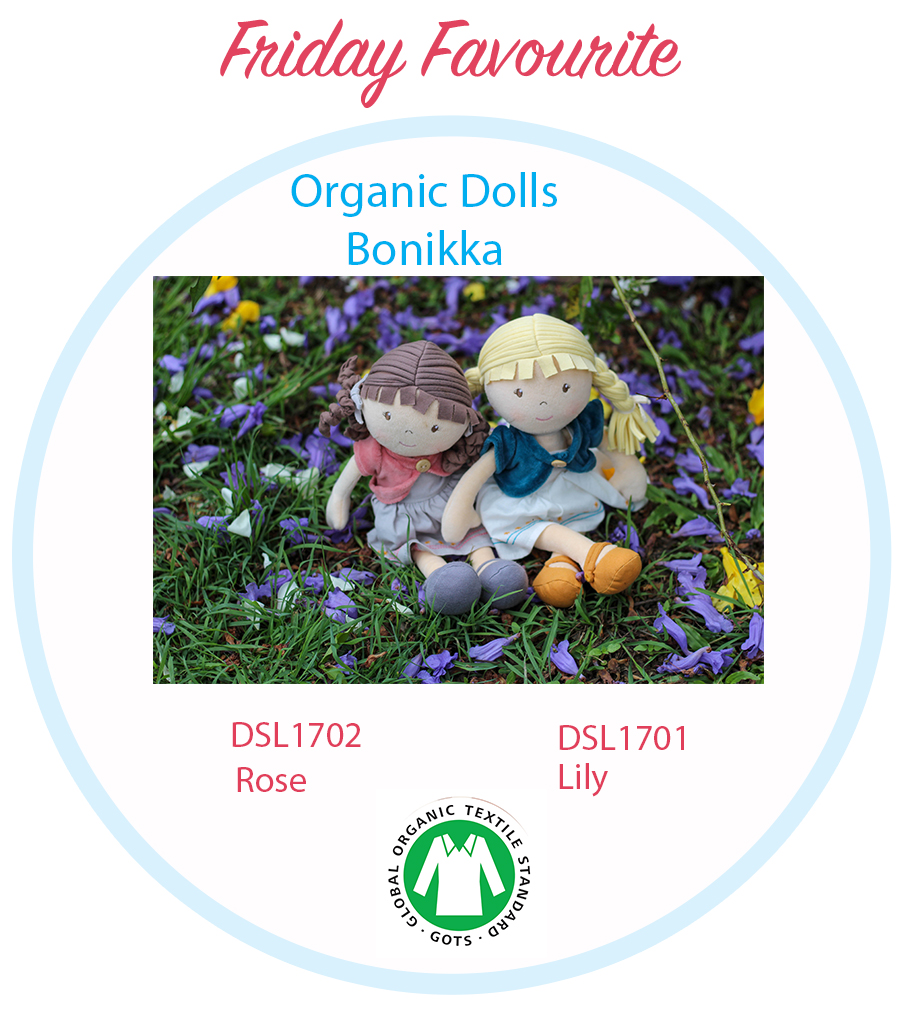 Classic pink cheeked rag dolls - perfect as a very first friend for any toddler. Lily and Rose are dressed in their delightful tea party best!
Importantly, these gorgeous girls are produced under the Global Organic Textile Standards. This standard (GOTS) was introduced in 2006 to ensure textile products maintain their organic status from harvest through to labelling. Products featuring this have been produced using environmentally friendly manufacturing processes.
Bonikka has taken their commitment to social responsibility one step further. A portion of every sale of a Bonikka doll goes to support young girls at the Viharamahadevi Centre for Child Development, an orphanage located close to their factory. For more information on this go to : http://bonikka.com/index.php/mending-hearts/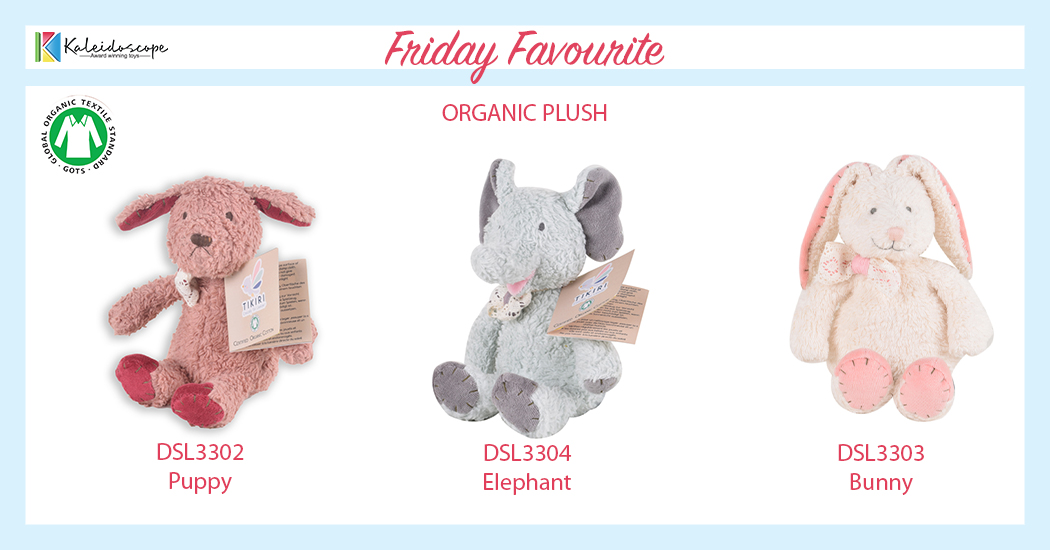 TIKIRI PLUSH
Baby's First Plush - this cute range of soft plush, including a puppy, elephant and bunny are suitable for babies from birth. Featuring stitched on eyes and noses for safety, these gentle cuddly creatures will be your child's treasured companion for many years.
Produced under the Global Organic Textile Standards.