Friday Favourite - Chunky Puzzles
Date Posted:10 May 2019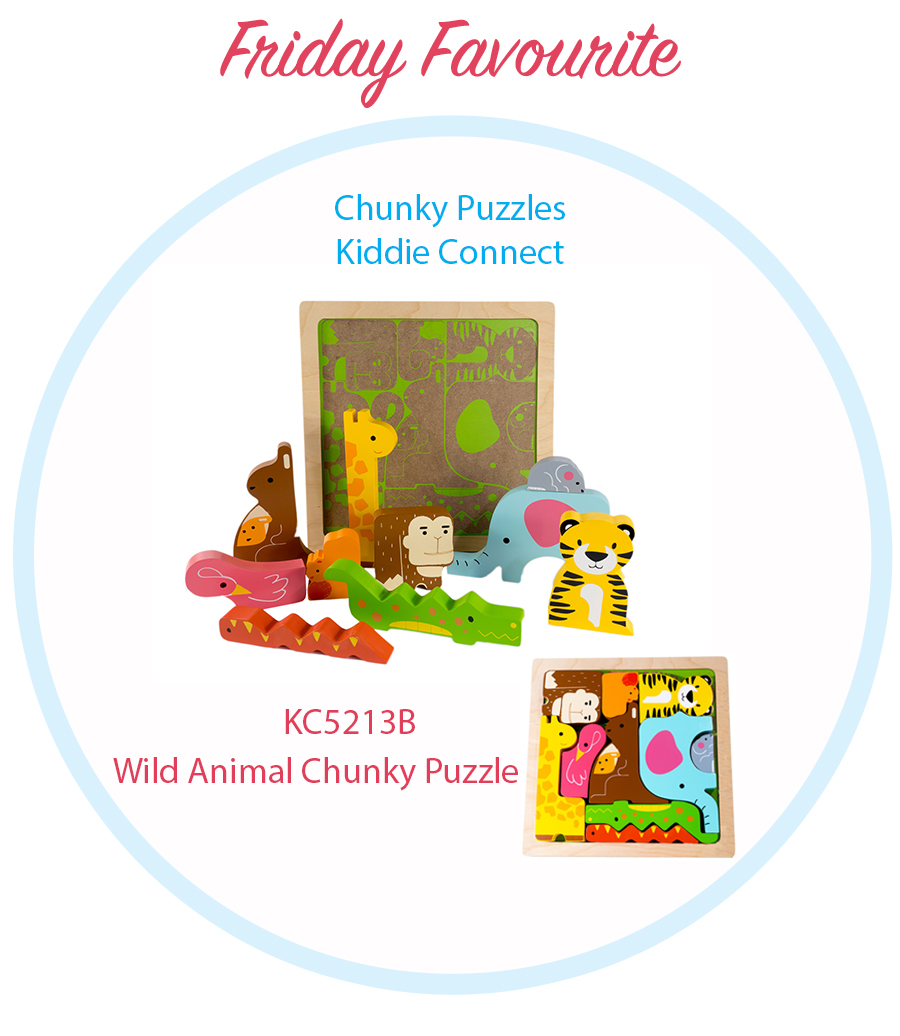 Kiddie Connect - Wild Animal Chunky Puzzle - KC5213B
Perfect for children from 18 months up.
The brightly coloured, stylised animal shapes present a myriad of open ended play opportunities. The basic puzzle allows children to match the animal shape to the printed base, requiring spatial recognition skills to manipulate the animals to match the position on the board. The animal shapes can also be used for :-
Introducing different animals and sorting them into categories, (ie : where they live, do they have skin, scales or feathers, what do they eat?)
Stacking and balancing - great for developing grasping, hand-eye co-ordination and problem solving.
Creating stories and adventures with the different animal characters.
Identify animals in photos - transition from stylised to realistic images.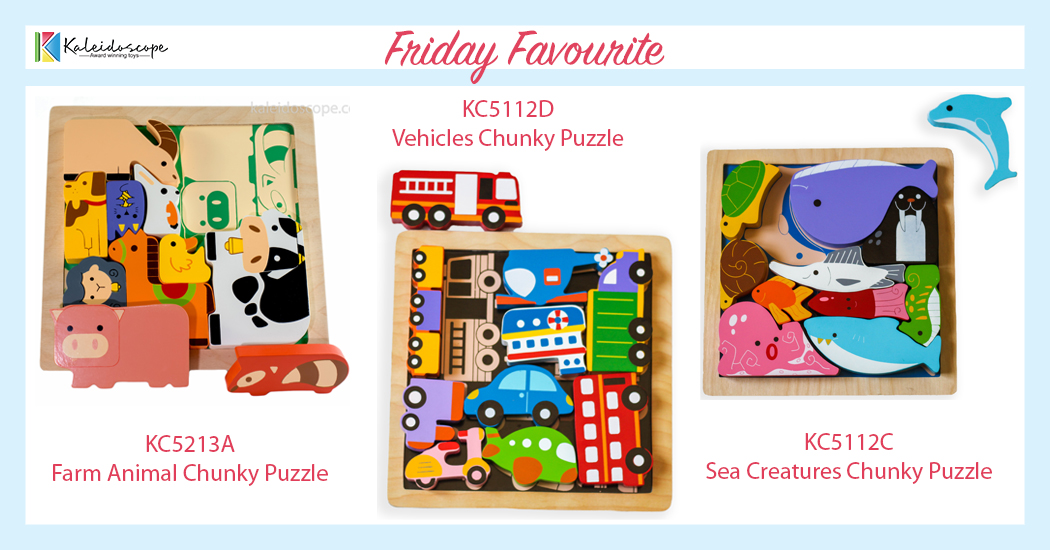 Collect the whole set of chunky puzzles. Click on the links below for more extended play ideas.
Check out more fantastic open ended play options under the Skill Building category!