Friday Favourite LETV181
Date Posted:30 November 2018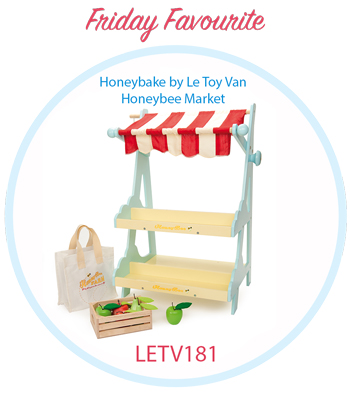 Honeybee Market - LETV181 - Honeybake Le Toy Van
A beautiful traditional styled market stall that presents endless role play possibilities. Complete with an apples and pears fruit crate and a shopping bag, this is a great piece to build your role play corner around.
It also makes an excellent extension piece to a play kitchen or shop/cafe. Six other crates are available in various food groups. Match with cash register and play money or eftpos machine to complete the experience.
Suitable for ages: 3+years.
Le Toy Van toys are made with certified sustainable plantation rubberwood and non-toxic paint.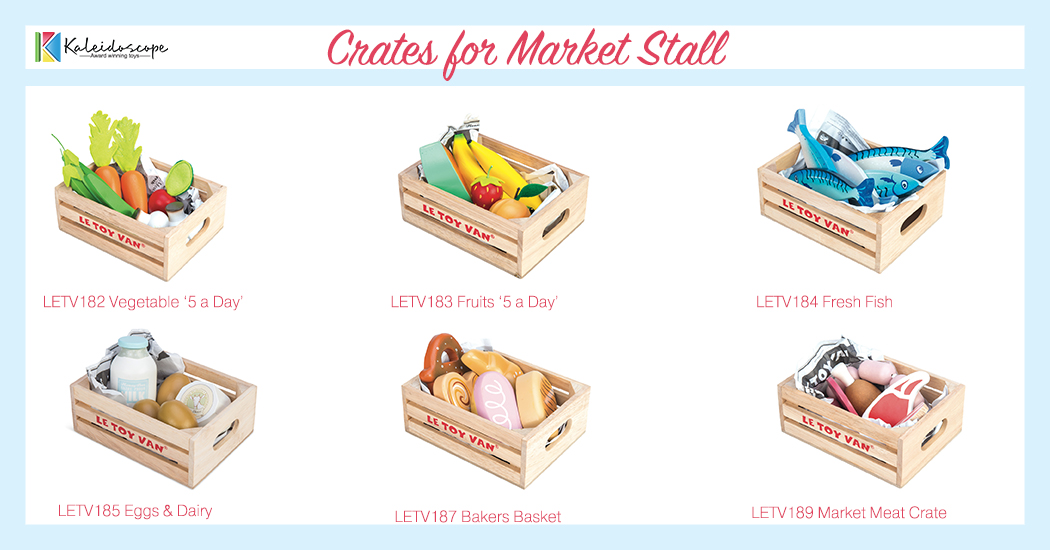 You might also like:-