Friday Favourite TL8121
Date Posted:23 November 2018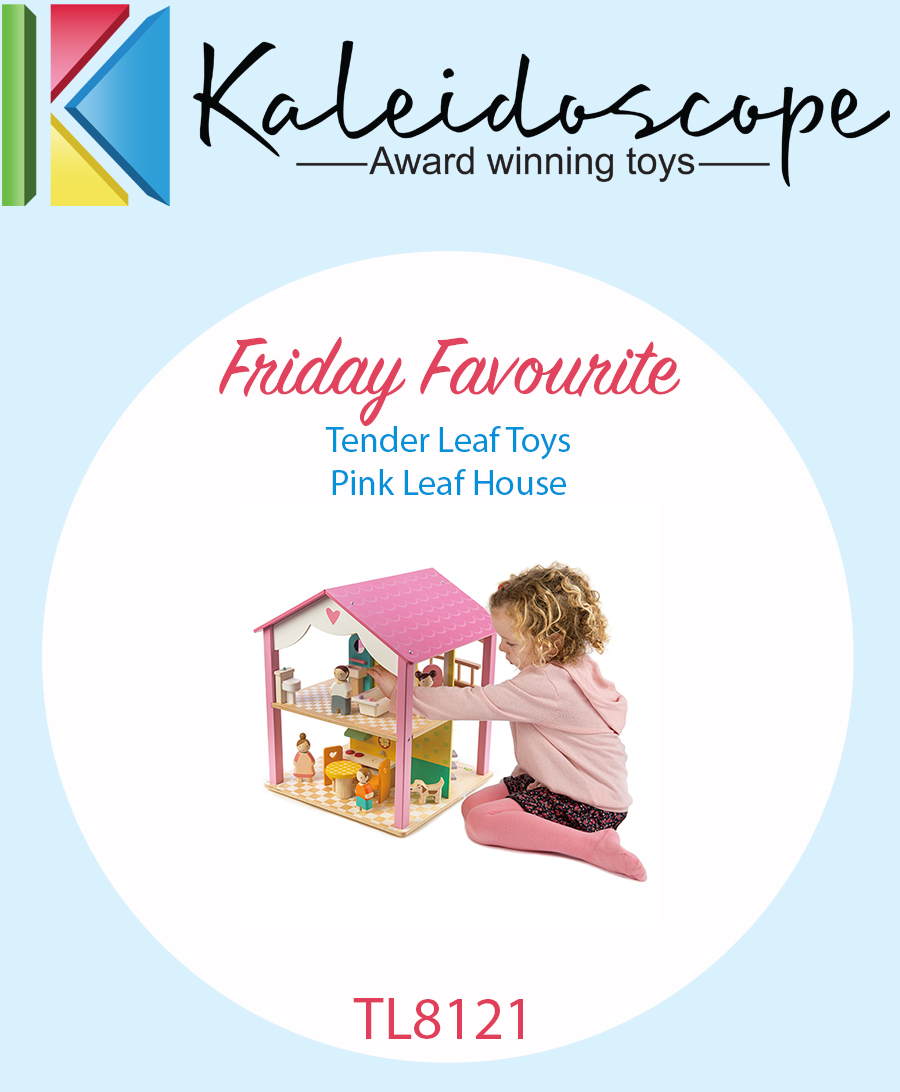 Pink Leaf House TL8121 - by Tender Leaf Toys
The Pink Leaf house is a gorgeous compact dolls house on a turntable base, making it perfect for small rooms and allowing all sides of the house to be easily accessed. Included with the house is a full set of furniture, a cute doll family and even the family dog! The open sides allow multiple children to join in the play, excellent for encouraging sibling or group play.
Suitable for age 3+
You may also like:-
TL8301 - Baby Barn Set by Tender Leaf Toys - Fantastic barnyard set with heaps of animals, vegetables, a farmer and his wife and other farm necessities. All pieces pack away in the barn for easy storage and portability.
LEH111 - Lily's Cottage by Le Toy Van Toys - A classic cottage dolls house with a heart theme, complete with furniture - perfect for Budkin families.
LEH138 - Bluebird Cottage by Le Toy Van Toys - This beautiful dolls house with 2 storeys and an attic comes complete with a 37 piece starter furniture set. Great detailing, with doors, shutters and roof that opens and shuts. Just add Budkins!