Friday's Favourite - Early Years
Date Posted:8 February 2019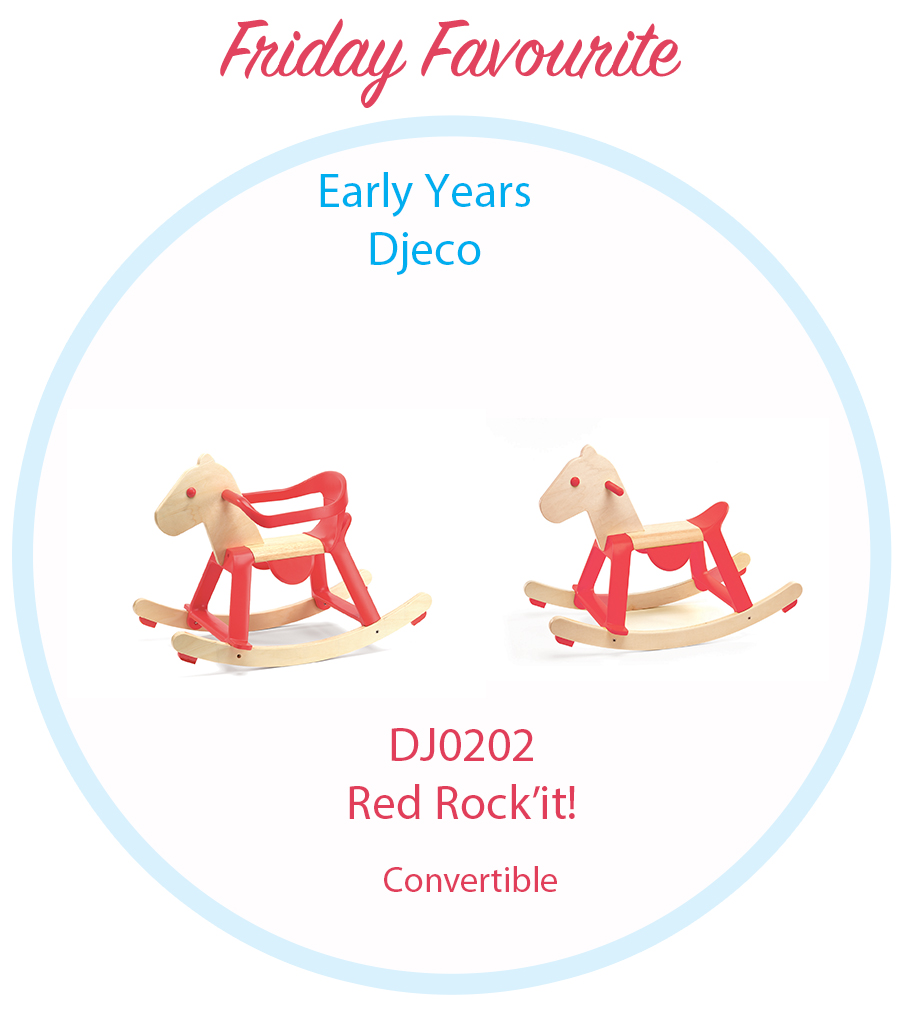 DJ0202 - Djeco Red Rock'it Rocking Horse
This great little beginners rocking horse provides support for children from 12+ months. The arch supports baby's back, sturdy handles provide easy grip and the side rails allow balance to develop safely.
Rocking is an excellent way to assist in the development of core muscles and vestibular sense (balance).
As an added bonus, the support arch is removable once the child gains confidence.
You might also like:-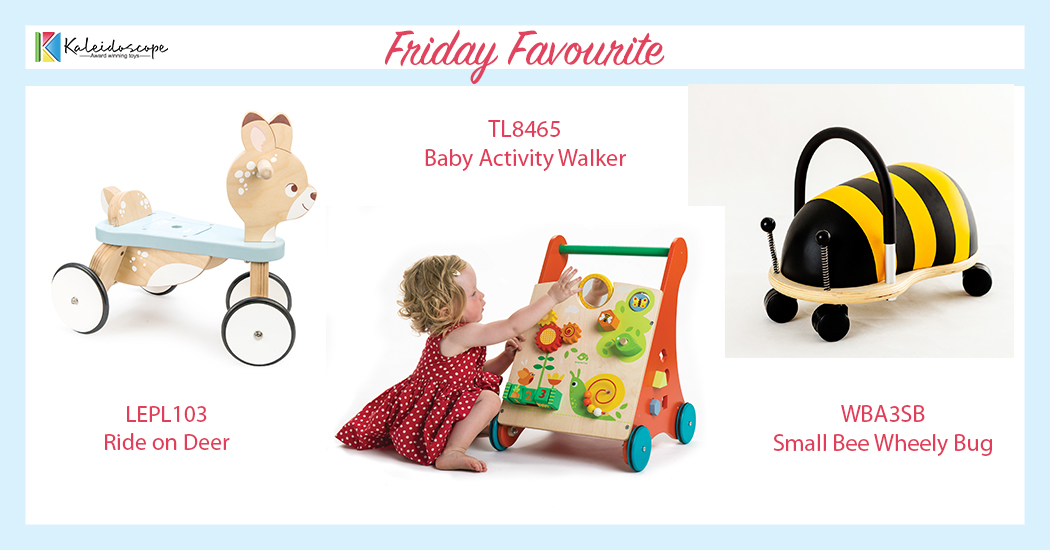 Fantastically fun ways to develop a range of important skills and senses.
LEPL103 - Le Toy Van - Ride on Deer - This sweet forest creature, aids in the development of gross motor skills, balance, core and leg strength, understanding cause and effect and coordination. Also has a storage pocket for collecting treasures!


TL8465 - Tender Leaf Toys - Baby Activity Walker - So many things to discover on the bright and beautiful Tender Leaf walker! Great for building walking confidence in toddlers. A great collection of activities provide hours of discovery and entertainment while building physical and and cognitive skills. Large tray at the back provides carrying space.


WBA3SB - Wheely Bug - Small Bee - Fantastic first ride-on, bright and friendly with a padded body and multi-directional wheels. The Wheely Bug is available in a variety of cute critters and is safe and easy to use for children 12+ months. Great for developing muscle tone, balance and gross motor skills.