Recall - Le Toy Van Petilou LEPL137 ACTIVITY TABLE
Date Posted:9 December 2021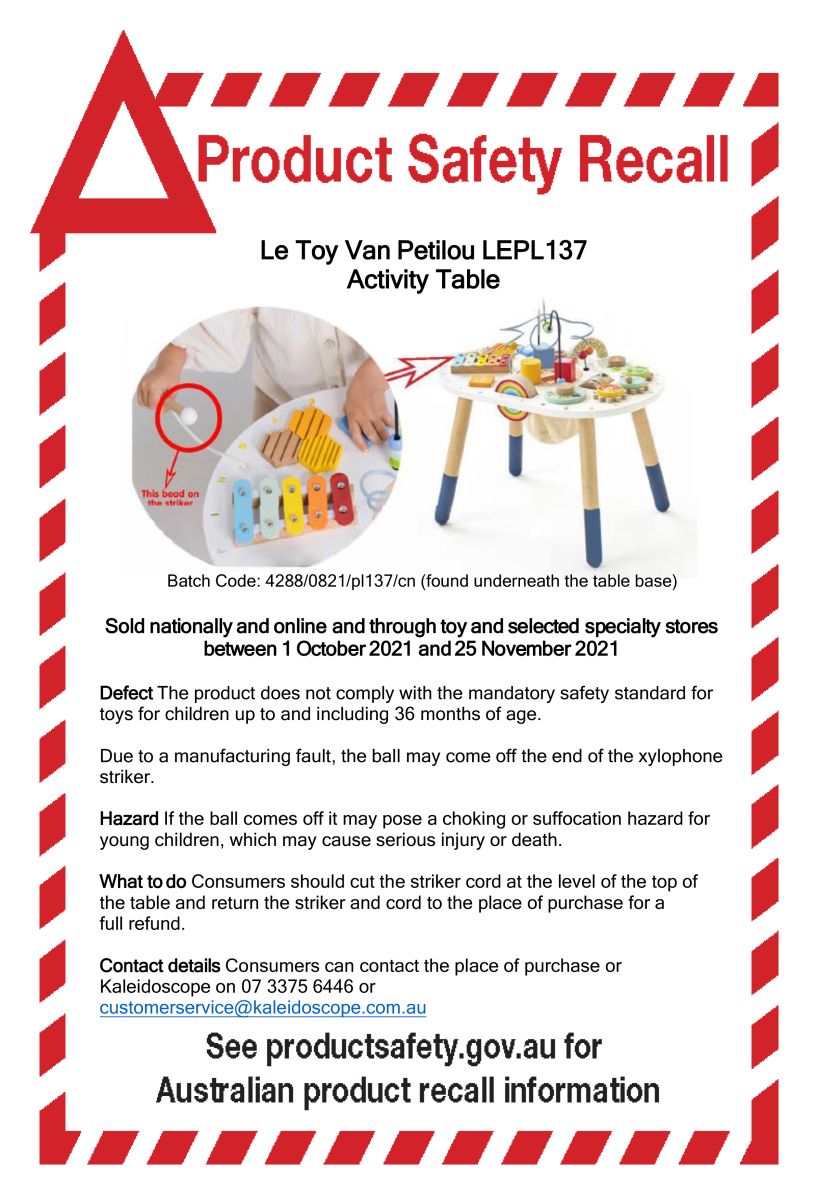 Kaleidoscope has initiated a voluntary recall for Le Toy Van Petilou LEPL137 Activity Table.
Product description
An activity table that features a shape sorter, rainbow xylophone and other fine motor building activities.
What are the defects?
The product does not comply with the mandatory safety standard for toys for children up to and including 36 months of age.
Due to a manufacturing fault, the ball may come off the end of the xylophone striker.
What are the hazards?
If the ball comes off it may pose a choking or suffocation hazard for young children, which may cause serious injury or death.
What should consumers do?
Consumers should cut the striker cord at the level of the top of the table and return the striker and cord to the place of purchase for a full refund.
For more information, consumers can contact their retailer, or us here at Kaleidoscope by phone on
(07) 3375 6446 or via email at customerservice@kaleidoscope.com.au