Voluntary recall notice for LEPL026 - LEPL088 – LEPL089
Date Posted:17 July 2017


Kaleidoscope has initiated a voluntary recall for three products produced by Le Toy Van
If you have purchased any of the following products:
LEPL026 Le Toy Van Petilou Bunny Train
LEPL088 Le Toy Van Petilou Woodland Train
LEPL089 Le Toy Van Petilou Sensory Blocks
Please contact us as soon as possible at customerservice@kaleidoscope.com.au for further information about returning these products.
Please note that there has only been one fault reported for each product (worldwide), and no reported injuries, however we decided that it wasn't worth the risk, and that a recall is the only responsible course of action. The products passed all safety testing prior to us selling any into the Australian market (as all of our products do), and further testing overseas has failed to replicate the fault, so it may be an issue with a small batch of stock. As we cannot verify this, we are recalling this product.
It is unfortunate that we have had recalls from the Petilou range as we believe that the range itself is a lovely, unique and educational brand aimed at the younger market. We have taken the time to review the rest of the product range and are confident that these three products are an isolated issue. Our confidence remains high for the brand and we hope that you can continue to support the range.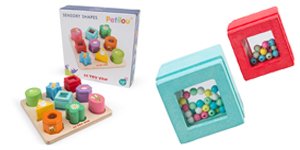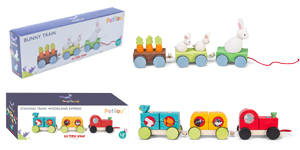 Further information on the LEPL026 and LEPL088 is available at Product_Recall_LEPL026_LEPL088.pdf
Further information on the LEPL089 is available at Product_Recall_LEPL089.pdf