Recall - Tender Leaf Toys TL8404 Audio Sensory Tray
Date Posted:17 November 2021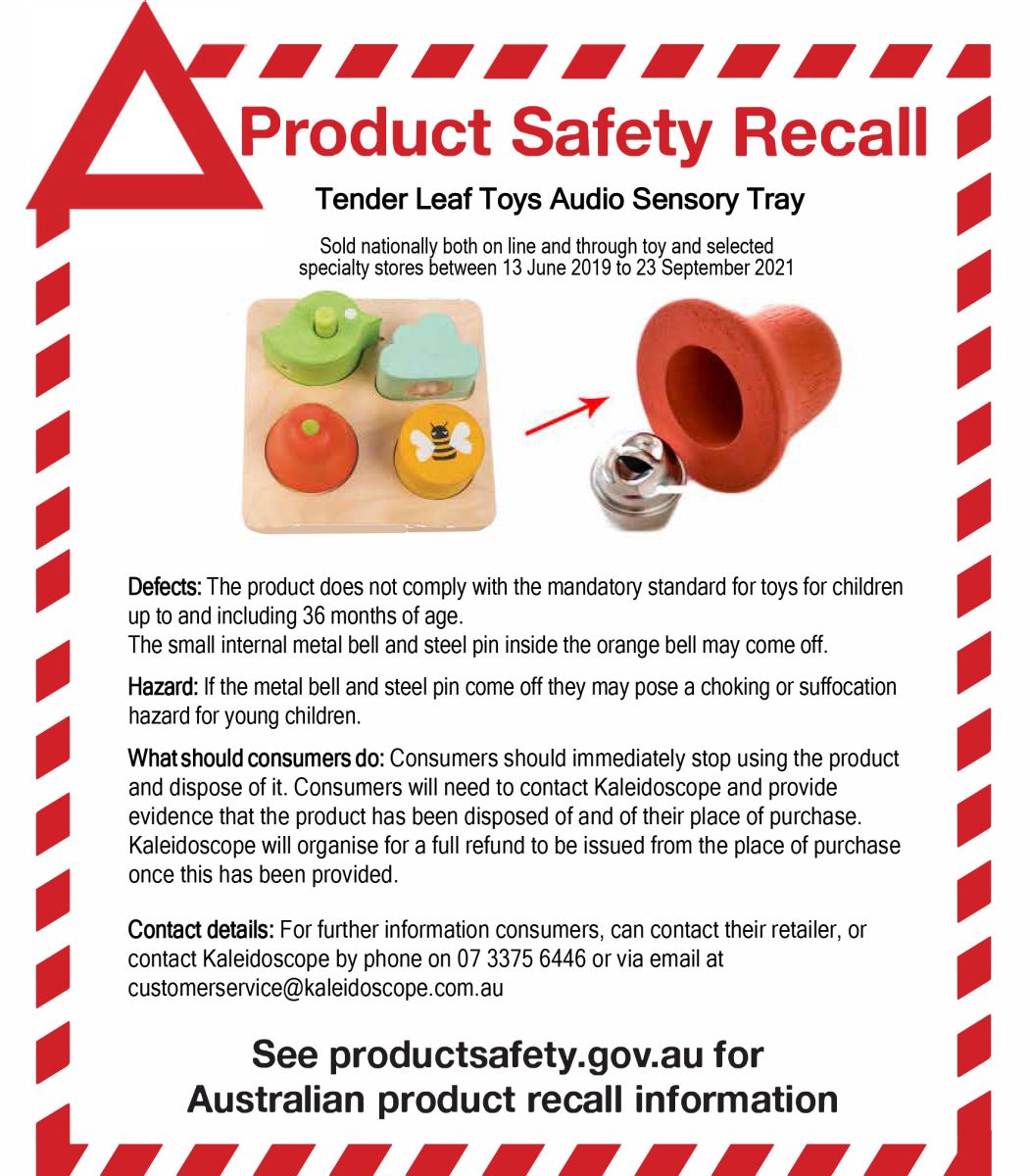 Kaleidoscope has initiated a voluntary recall for Tender Leaf Toys product TL8404 Audio Sensory Tray.
Product description
Tender Leaf Toys Audio Sensory Tray is a wooden tray with four different wooden shapes. Each shape features a different type of sound.
What are the defects?
The product does not comply with the mandatory safety standard for toys for children up to and including 36 months of age.
The small internal metal bell and steel pin inside the orange bell may come off.
What are the hazards?
If the metal bell and steel pin come off, it may pose a choking or suffocation hazard for young children.
What should consumers do?
Consumers should immediately stop using the product and dispose of it. Consumers will need to contact us here at Kaleidoscope and provide evidence that the product has been disposed of and the place of purchase. We will organise for a full refund to be issued from the place of purchase once this has been provided.
For more information, consumers can contact their retailer, or us here at Kaleidoscope by phone on
(07) 3375 6446 or via email at customerservice@kaleidoscope.com.au