Latest news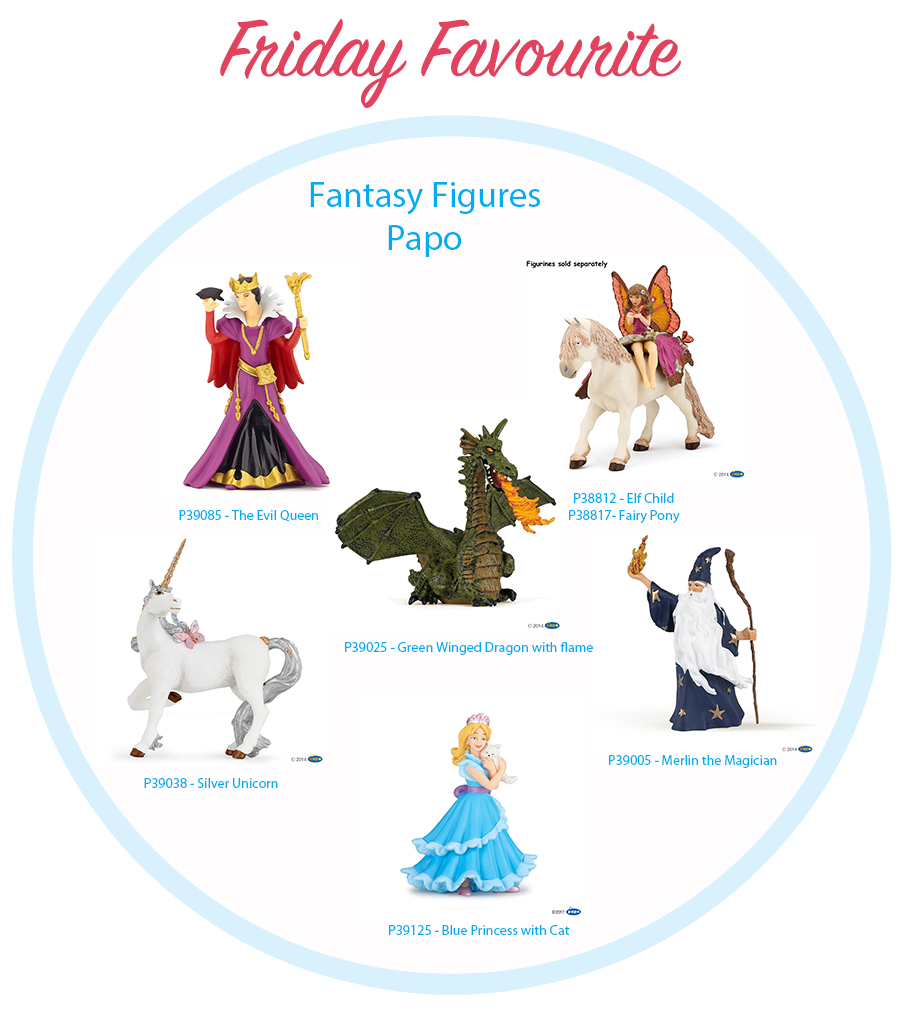 All Papo figures are suitable for ages 3+
Bring all your favourite stories to life and create your own fantasy world with these beautiful detailed Papo figures. Accept the quest to save the princess, rescue the elf or follow a magical unicorn to a hidden treasure. Check out the full range of enchanted creatures, heroes and villains from myth and legend here.
Papo figures provide a great starting point for story telling or a prop for a well loved tale. The variety of figures in the Papo range ensure that there is a favourite figure for every child.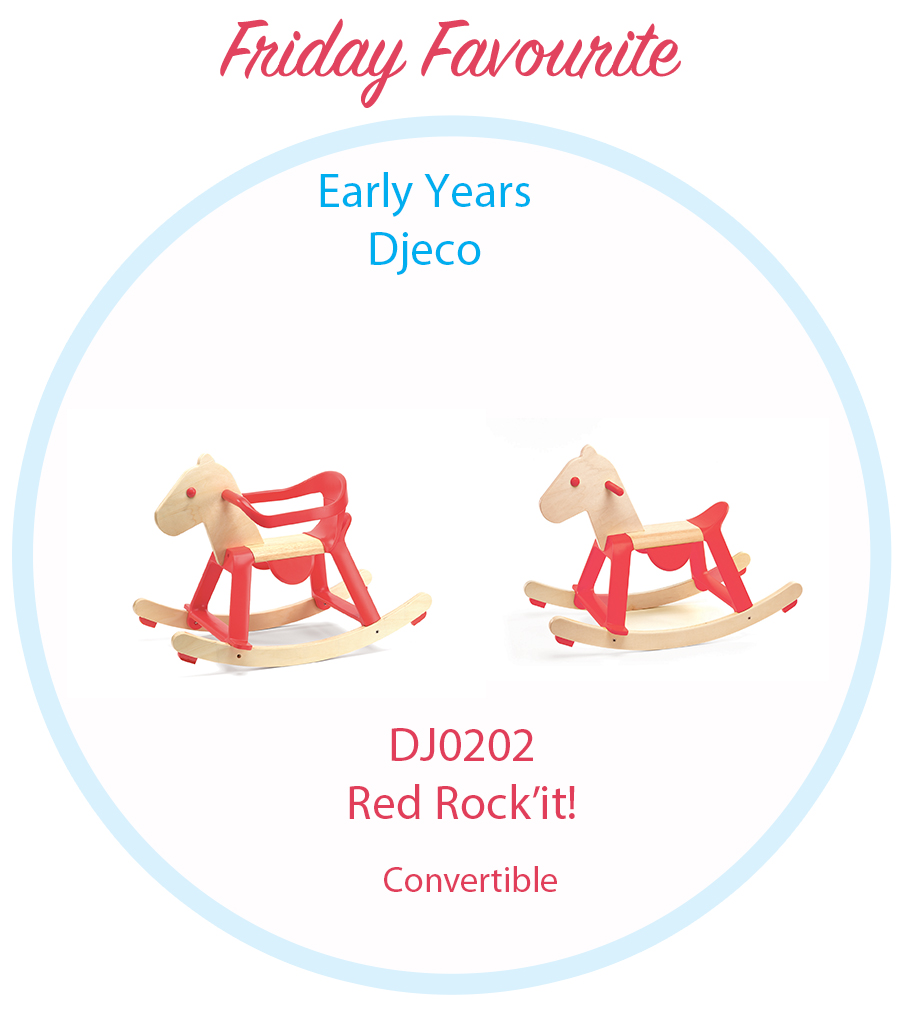 DJ0202 - Djeco Red Rock'it Rocking Horse
This great little beginners rocking horse provides support for children from 12+ months. The arch supports baby's back, sturdy handles provide easy grip and the side rails allow balance to develop safely.
Rocking is an excellent way to assist in the development of core muscles and vestibular sense (balance).
As an added bonus, the support arch is removable once the child gains confidence.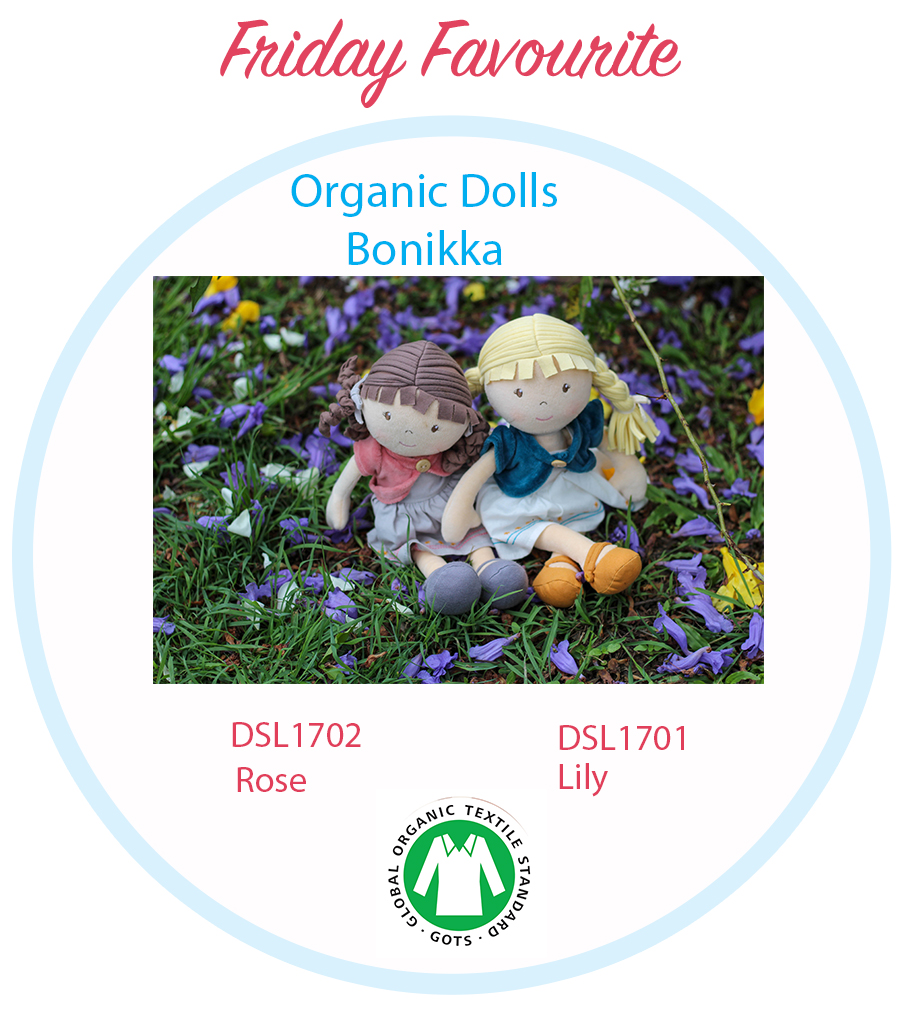 Classic pink cheeked rag dolls - perfect as a very first friend for any toddler. Lily and Rose are dressed in their delightful tea party best!
Importantly, these gorgeous girls are produced under the Global Organic Textile Standards. This standard (GOTS) was introduced in 2006 to ensure textile products maintain their organic status from harvest through to labelling. Products featuring this have been produced using environmentally friendly manufacturing processes.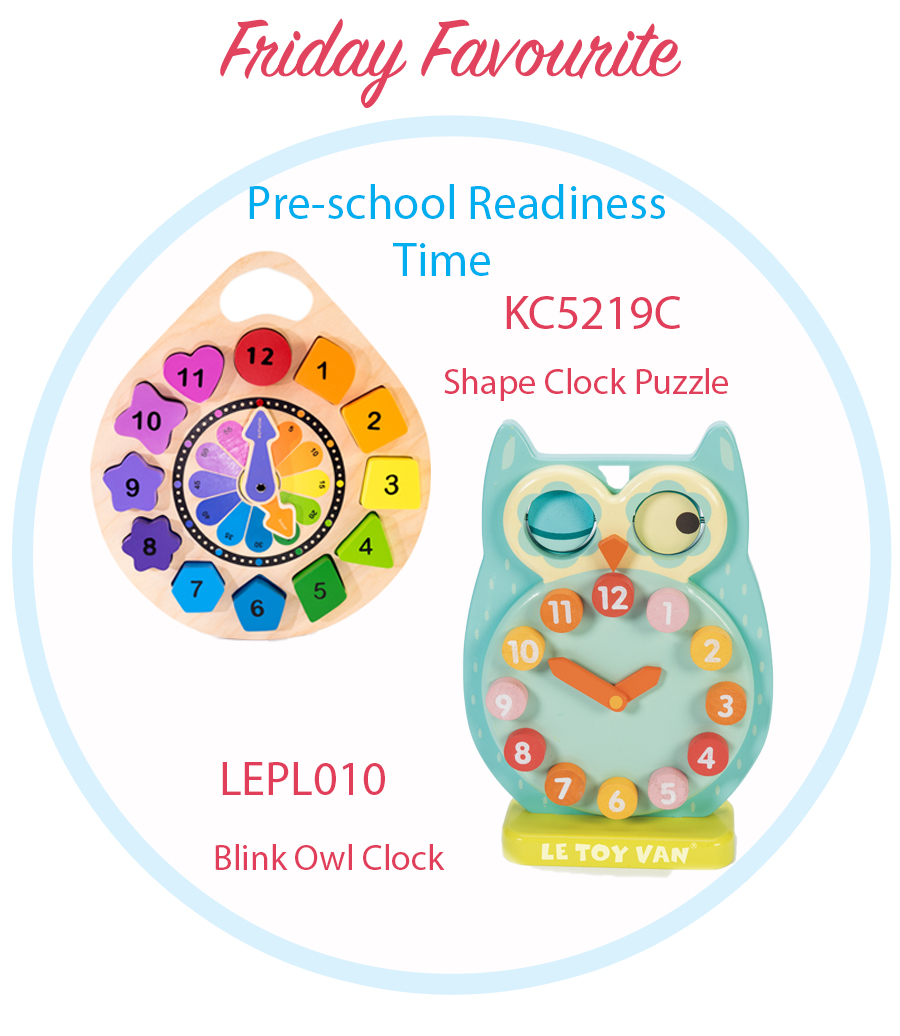 Very early introduction to the concept of time. This puzzle provides opportunity for:-
Matching and naming shapes, colours and numbers.
Discussion of minute and hour hands and what the difference is.
Creating times that relate to the child's schedule on the clock.
What time is it, Mr Owl? Once children become aware that their day has a sequence, they can become extremely interested in what has to happen at what time. This beautiful toy clock provides a tactile way for young children to begin to understand time and how it relates to their day.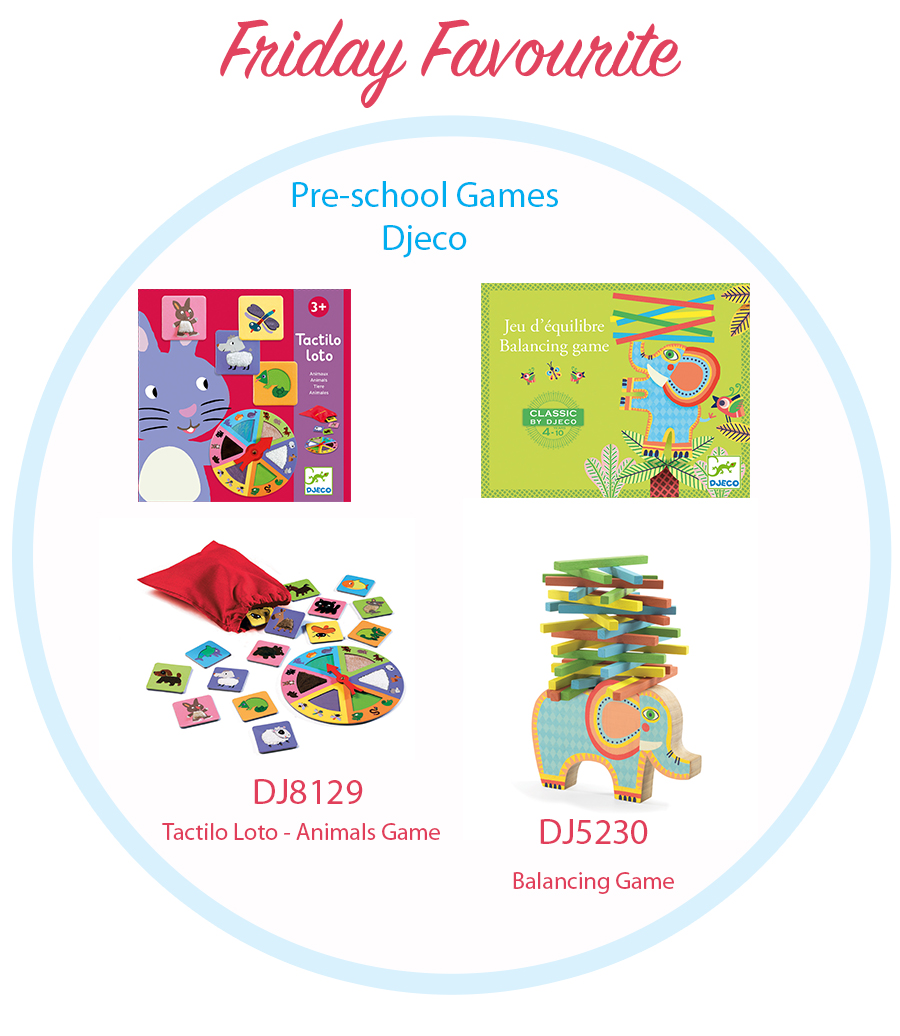 DJ8129 - Tactilo Lotto Animal Game: Match the texture on the wheel with the animal in the bag. No peeking!
DJ5230 - Balancing Game: How many sticks can you balance on this funky elephant? Needs a steady hand!
Here are some great little games to play with your 3+ child that will help develop their school readiness in a fun way.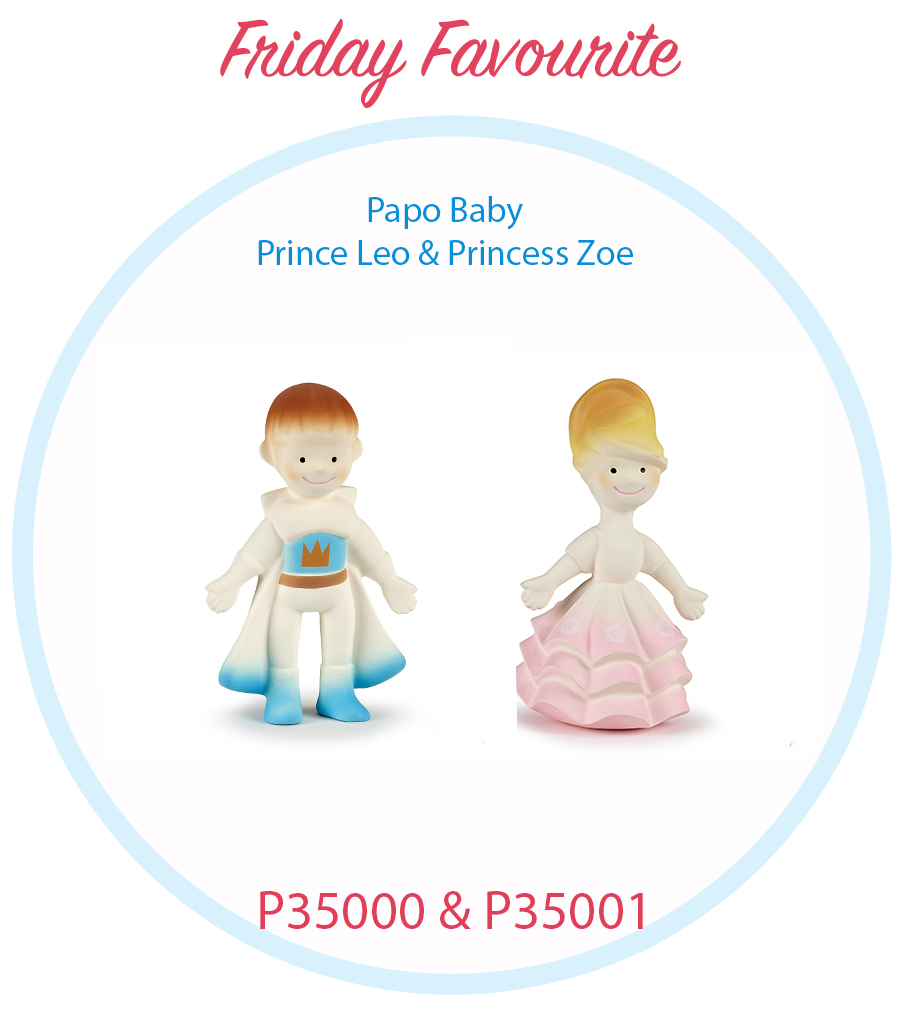 P35000 Prince Leo and P35001 Princess Zoe
Brand new from Papo! A natural rubber range of teether figurines for birth and up.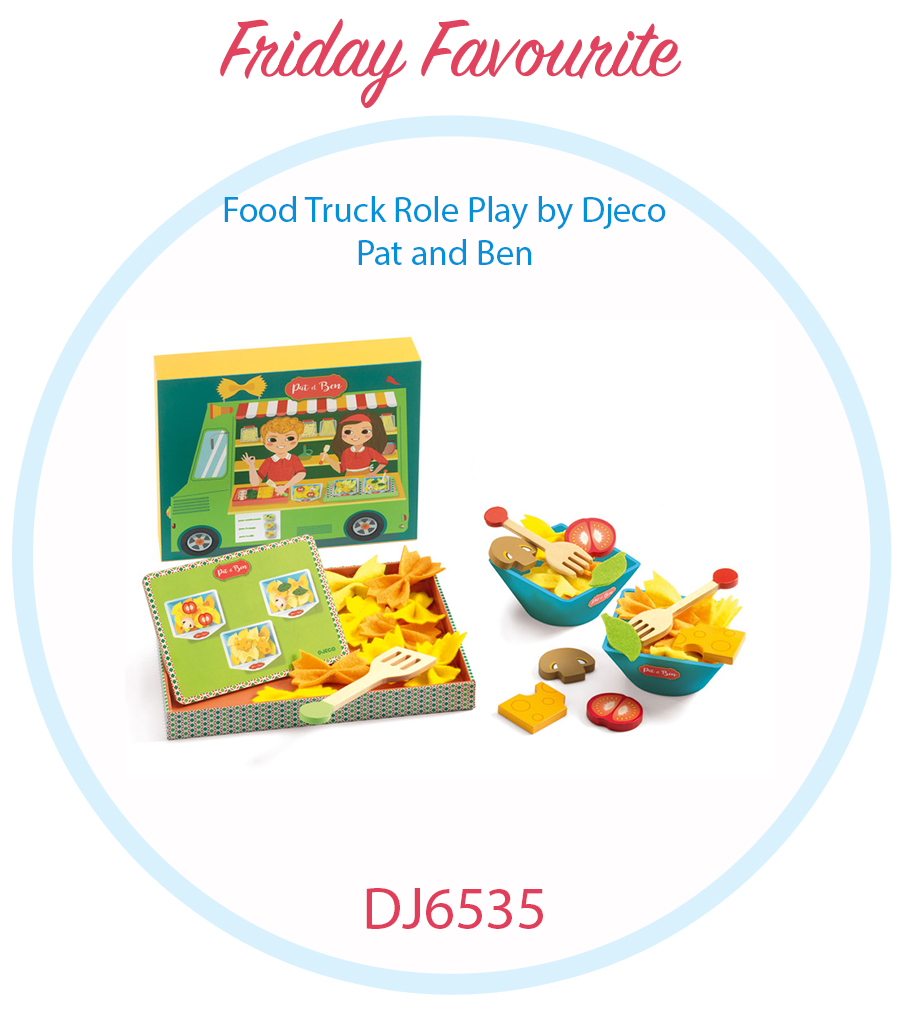 Food Truck Role Play - Pat & Ben - DJ6535 - By Djeco
Perfect entertainment for Christmas Day! Pat and Ben run a super cute food truck serving pasta just how you like it!
Along with providing great interactive role play, these lovely boxed sets encourage sorting, counting, sequencing, matching and following instructions with their recipe suggestion card.
Collect the different cuisines and encourage your child to try something new. The range of currently available sets is shown below.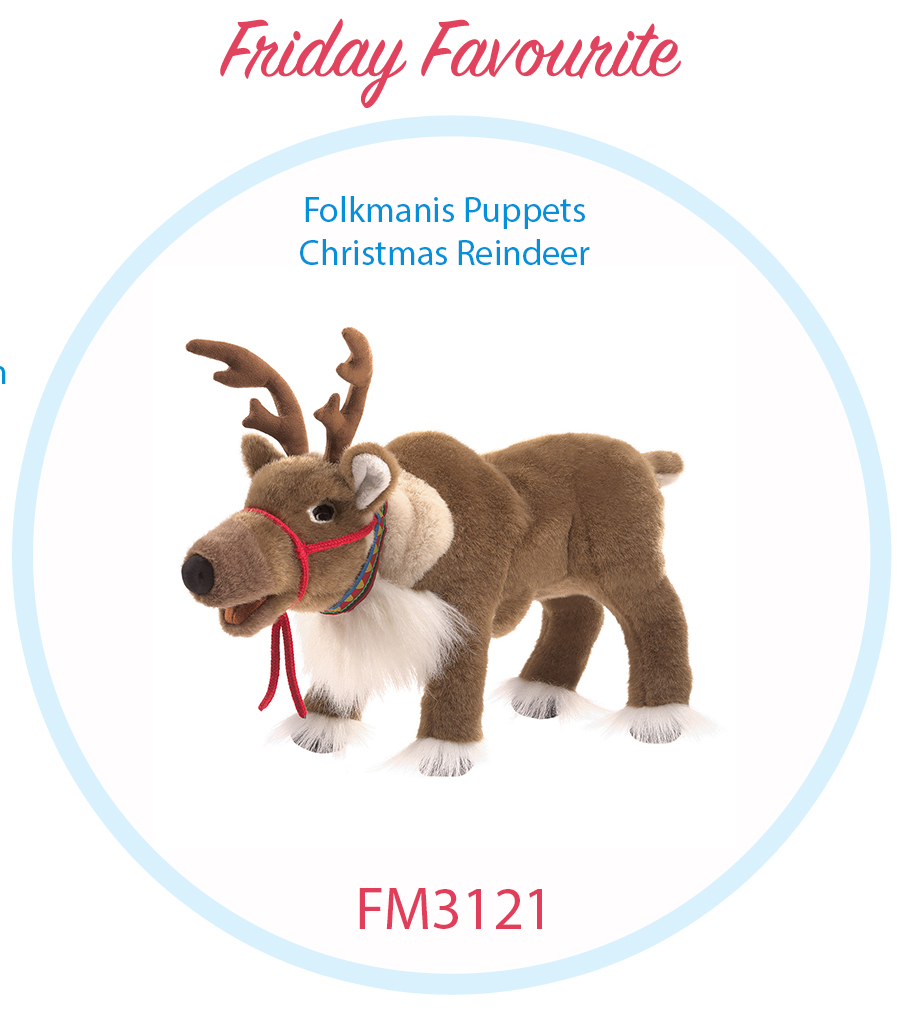 Christmas Reindeer - FM3121 - Folkmanis Puppets
Is it Dasher or Comet or Cupid or Blitzen? It doesn't matter what you call him, this handsome reindeer is a fantastic way for younger children to interact with Christmas songs and stories. Look for "Twas the Night Before Christmas" by Clement Clarke Moore to introduce all the reindeer to your child. Folkmanis presents a beautifully detailed reindeer with fluffy fetlocks and a smart Christmas halter.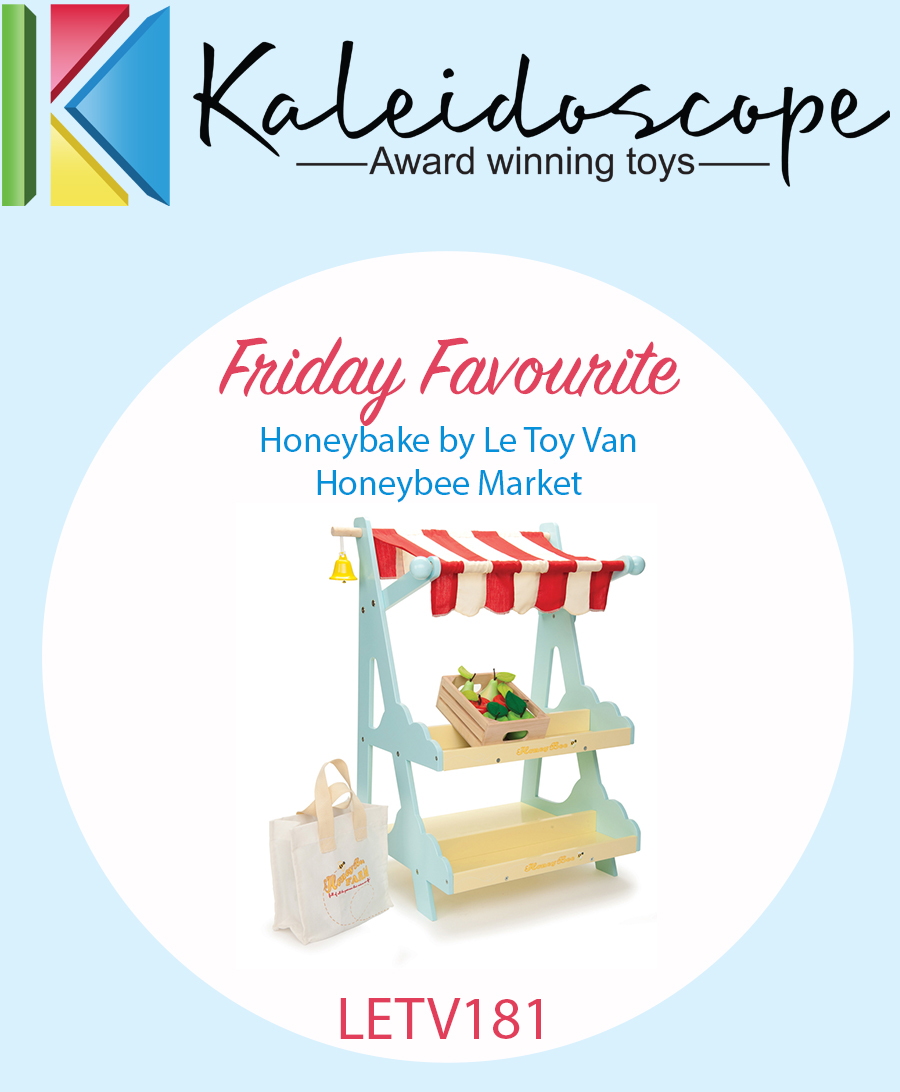 Honeybee Market - LETV181 - Honeybake Le Toy Van
A beautiful traditional styled market stall that presents endless role play possibilities. Complete with an apples and pears fruit crate and a shopping bag, this is a great piece to build your role play corner around.
It also makes an excellent extension piece to a play kitchen or shop/cafe. Six other crates are available in various food groups. Match with cash register and play money or eftpos machine to complete the experience.
Suitable for ages: 3+years.
Le Toy Van toys are made with certified sustainable plantation rubberwood and non-toxic paint.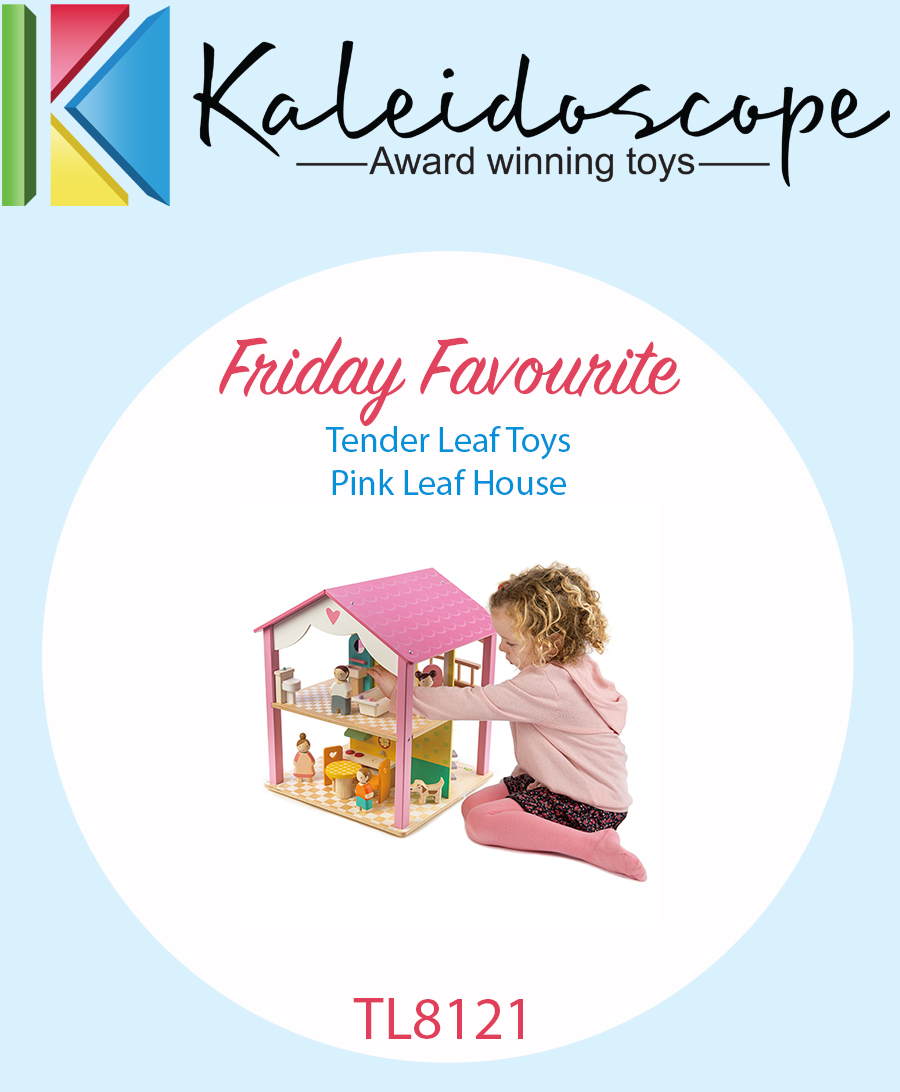 Pink Leaf House TL8121 - by Tender Leaf Toys
The Pink Leaf house is a gorgeous compact dolls house on a turntable base, making it perfect for small rooms and allowing all sides of the house to be easily accessed. Included with the house is a full set of furniture, a cute doll family and even the family dog! The open sides allow multiple children to join in the play, excellent for encouraging sibling or group play.
Suitable for age 3+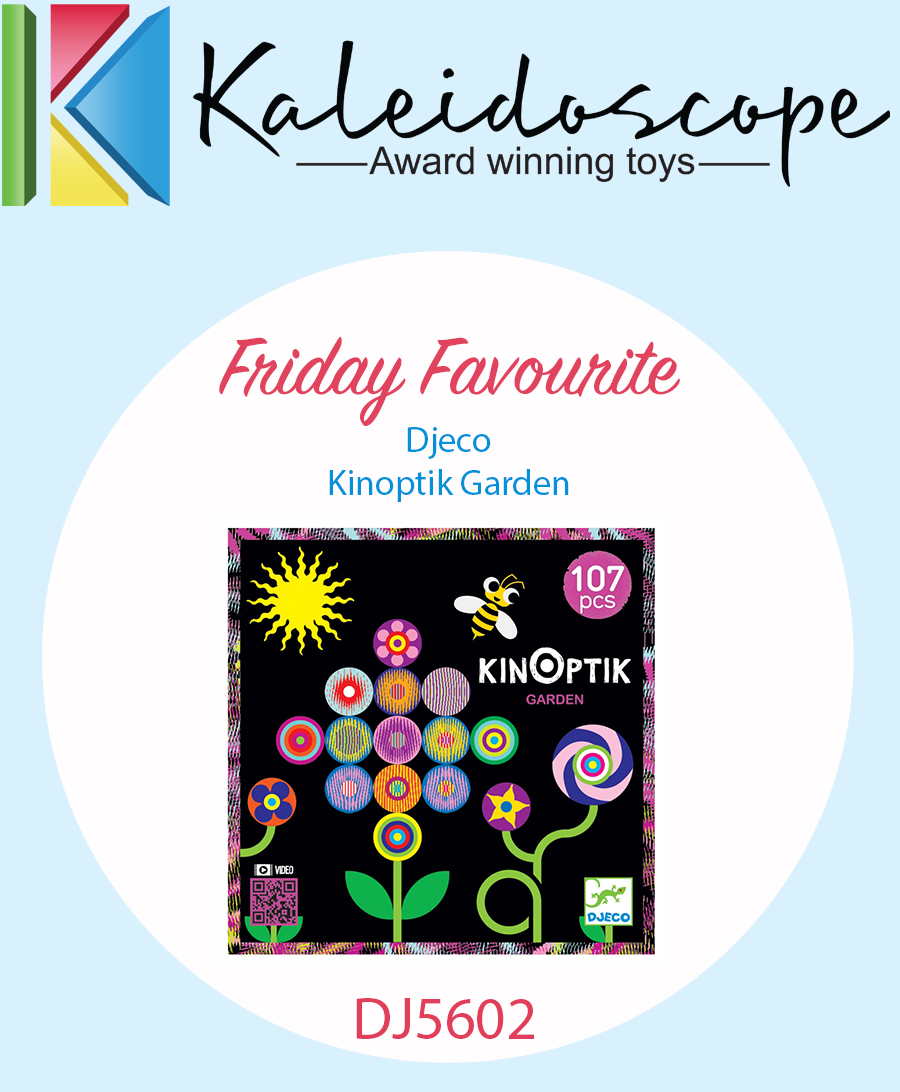 The latest addition to the popular Kinoptiks range, suitable for age 5 - 8 years. Create a magical, moving garden with Kinoptiks Garden. Pack contains over 100 tiles to inspire your imagination and grow your garden with spinning flowers, flapping bees and bright butterflies.
---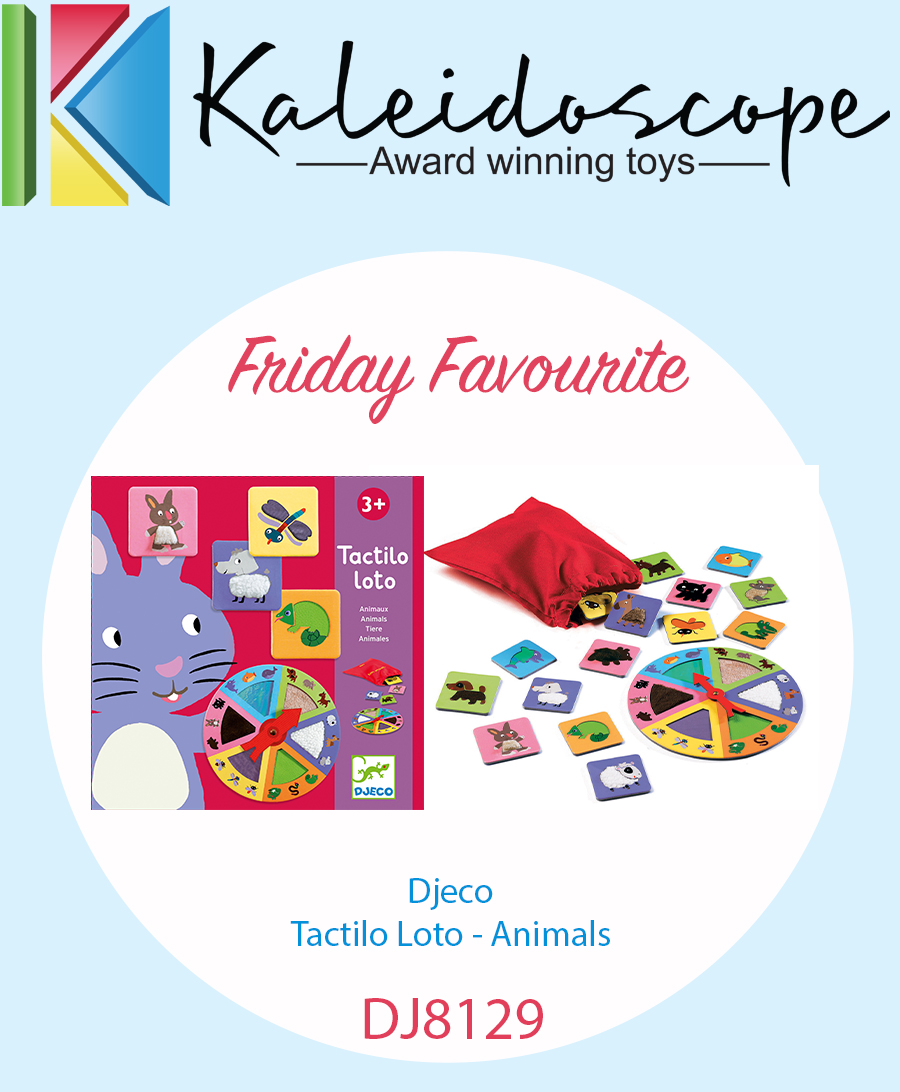 DJ8129 - Tactilo Loto Game - Animals
Touch is an integral part of the early development of children - being able to discern different textures is a first step towards development of fine motor control and grip strength. This cute game allows the child to focus only on what they can feel with their fingers to work out which animal they are holding. Tactile Loto - Animals also introduces basic game playing skills such as taking turns.
---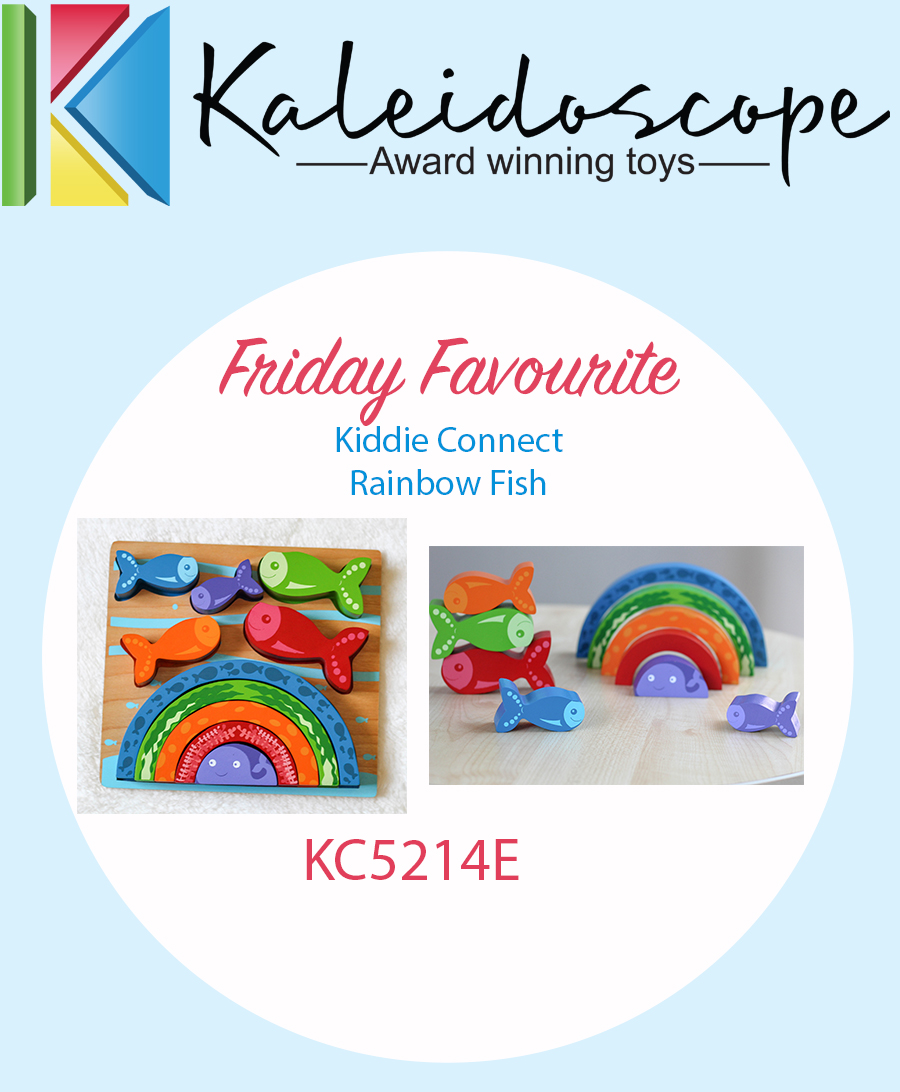 Rainbow Fish Puzzle - KC5214E - Kiddie Connect
This bright and chunky puzzle provides endless opportunity for experimental play in sorting, balancing, stacking and logical thinking. Chunky jigsaw pieces are easy for little hands to hold. Suitable for age 18+ months.
---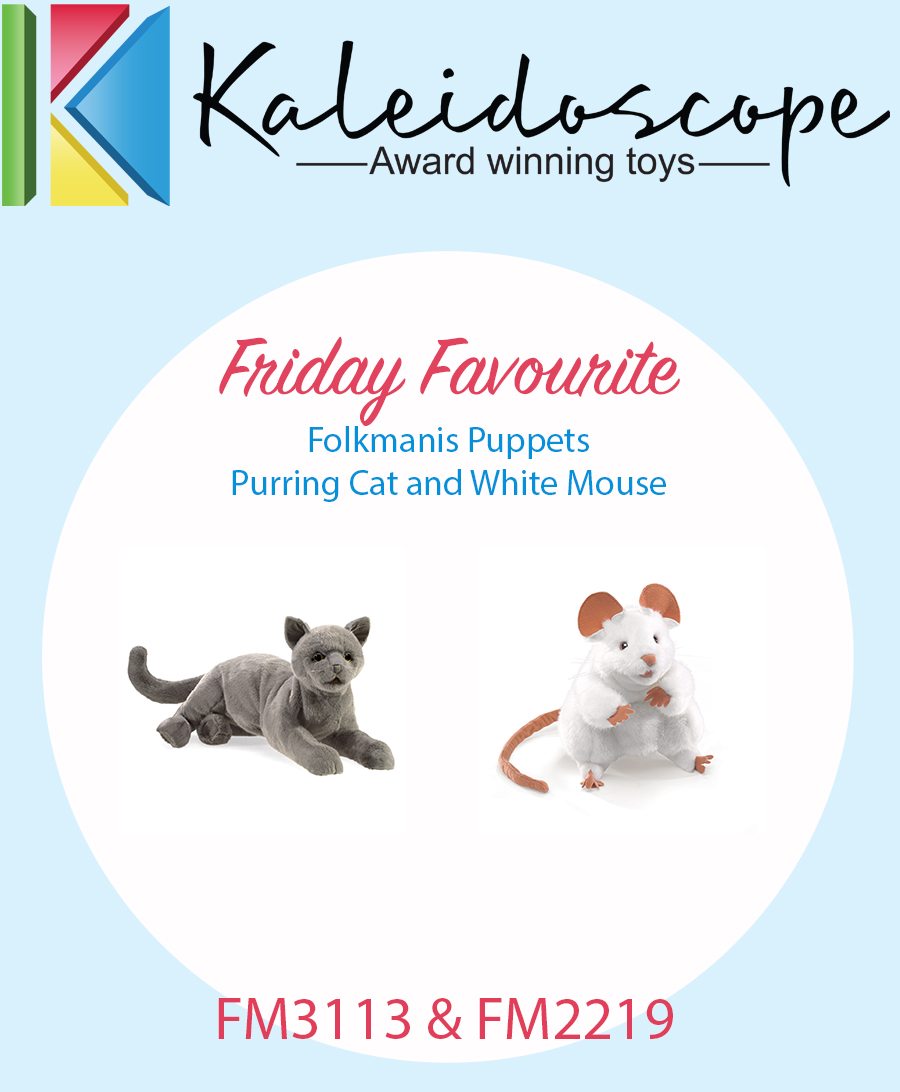 The cat and mouse are familiar characters, together in many a child's story and rhyme. Folkmanis presents a sweet white mouse, suitable for children to manipulate. The purring cat, a Russian Blue, suits a child or adult hand, and softly purrs if stroked gently. Great for storytime!
---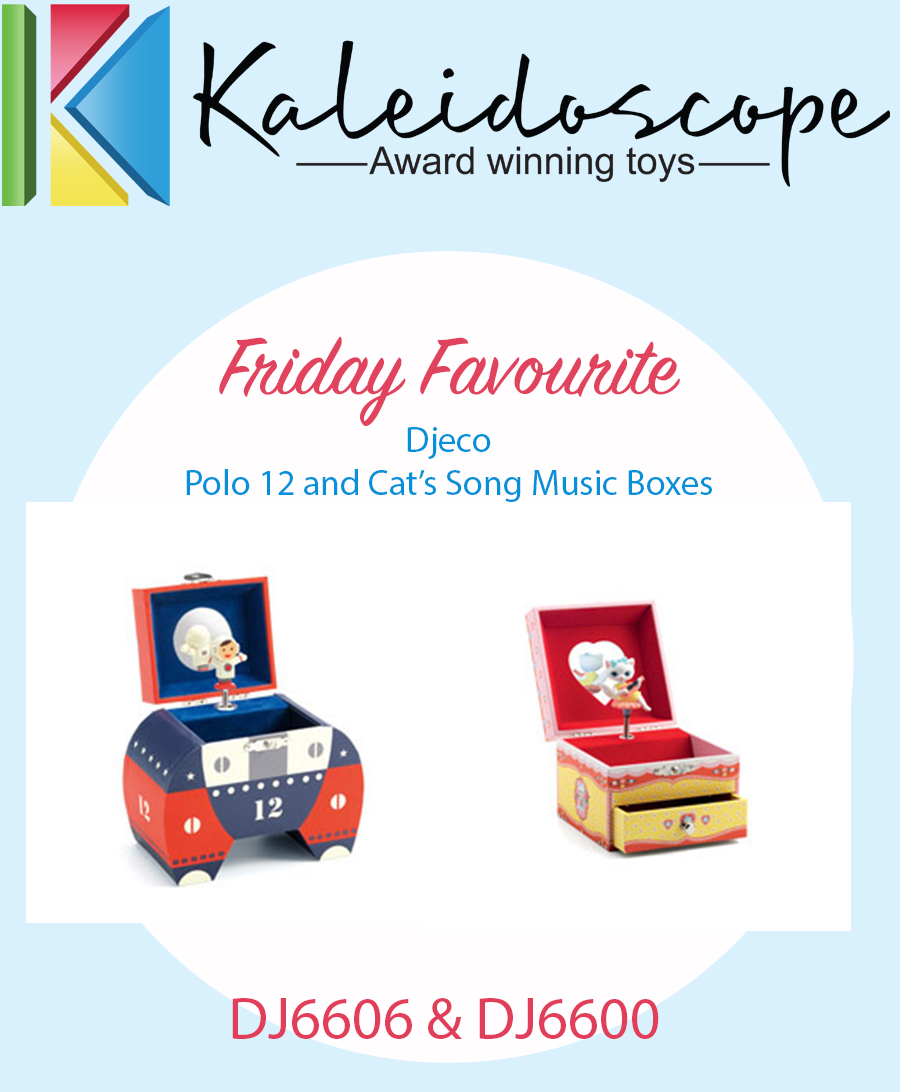 Beautiful musical treasure boxes - perfect for children to keep their prized possessions in.
---
Polo 12 is a bright spaceship with an astronaut figure ready to reach for the moon! Wind up the box to hear "Take Me Out to the Ball Game" by Albert Von Tilzer as the astronaut spins.

Cat's Song has a pretty little cat figure with a banjo. The country folk favourite "Oh! Susanna" by Stephen Foster plays when the key is wound.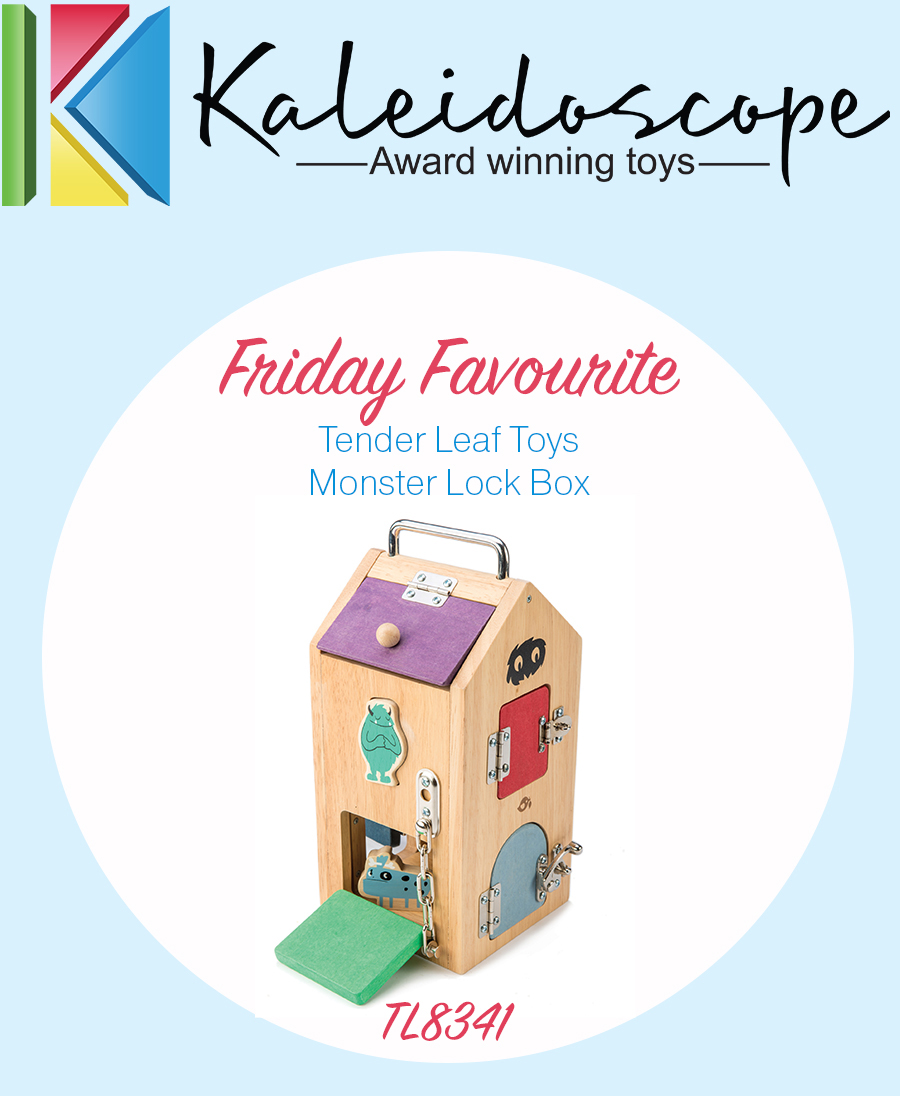 Monster Lock Box - TL8341 - Tender Leaf Toys
A new twist on a classic favourite! The Monster Lock box is a fantastic developmental toy for ages 3 and up. The eight different locks provide a challenge and assist with fine motor skills and problem solving. Finger strength and dexterity is important for children in developing pencil control for colouring and writing. The addition of two cute little monsters provides a shape sorting feature.
Hammer Game 'Mr Mushrooms' LEPL092 - Petilou by Le Toy Van
Take the little bunny hammer hopping from mushroom to mushroom to hide them! This sweet little game for toddlers helps develop hand – eye co-ordination, gross motor skills, cause and effect and gives them a good giggle as the mushrooms disappear.
8 Gel Pastels Sweet Colours DJ8814 by Djeco
Sweet sorbet colours make this set of 8 Djeco Sweet Gel Pastels (DJ8814) stand out. The Sweet Gel Pastels feature a sturdy plastic tube around the crayon to encourage grip and help prevent breakages. The smooth glide of the crayons is perfect for beginning writing as well as drawing and colouring in. This makes them an ideal school crayon for Prep through to Grade 2.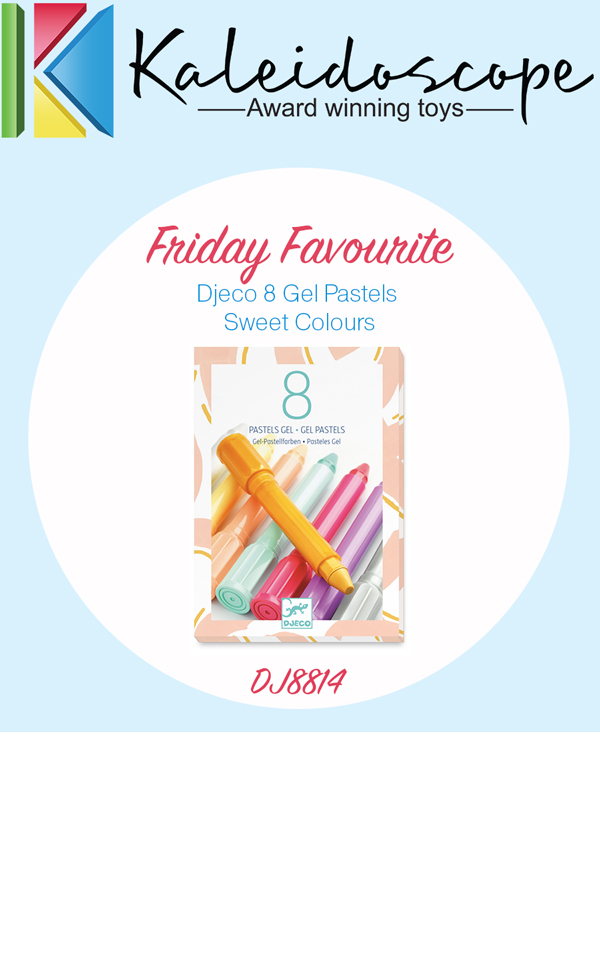 Important Information Lion Wheely Bug
This issue ONLY affects the Lion Wheely Bug.
---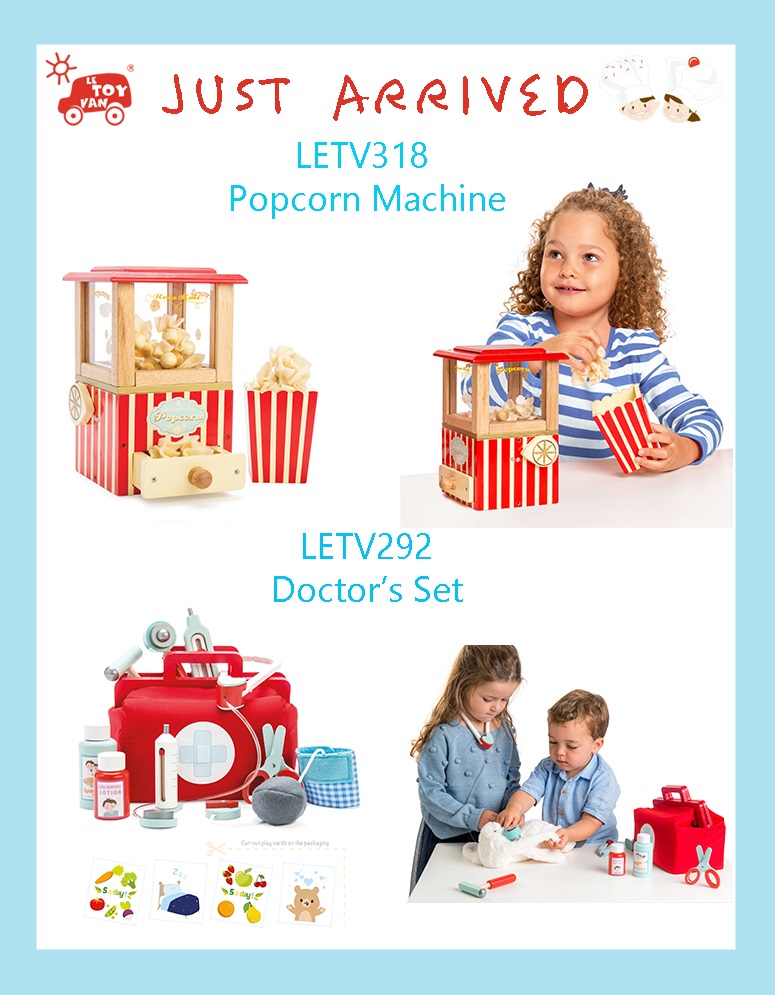 Award-winning role-play toys from Le Toy Van - the Doctor's Kit and Popcorn Machine have just arrived and are selling fast!
---
Le Toy Van Popcorn Machine - Gold Award!
The unique, vintage styled Popcorn Machine from Le Toy Van is continuing to take out international awards for design, quality and play value. The LETV318 Popcorn Machine was recently awarded Gold in the Role Play category by the Independent Toy Awards in the UK.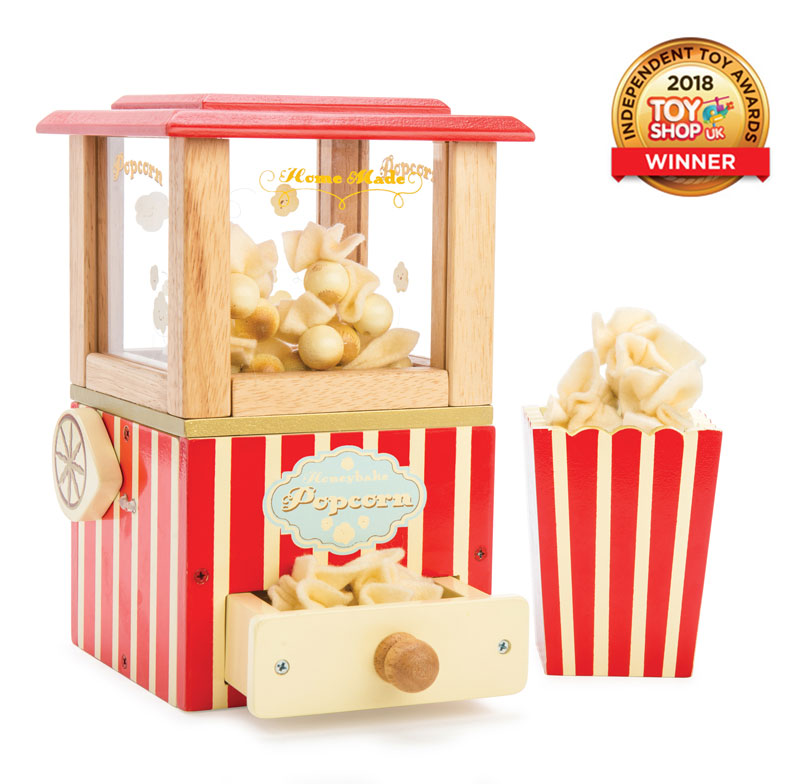 Highlights from 2018 Melbourne Fair
It was great to catch up with so many of our customers at the Melbourne Gift Fair. There were so many new products arriving that have generated a lot of interest. Here are some of your top picks for this fair. Please click on the name and SKU for more information and images.
First Books for Baby by Manhattan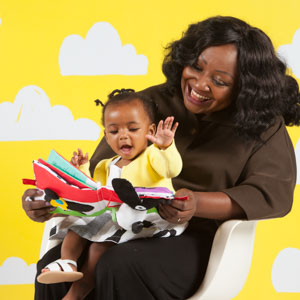 It's the end of the day, your freshly bathed baby is snuggled on your lap and you have time to enjoy a book together. The closeness, soothing voice, fresh smells and sense of comfort all make for a moment to treasure for carer and baby.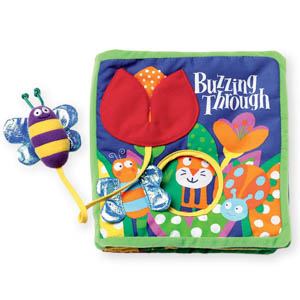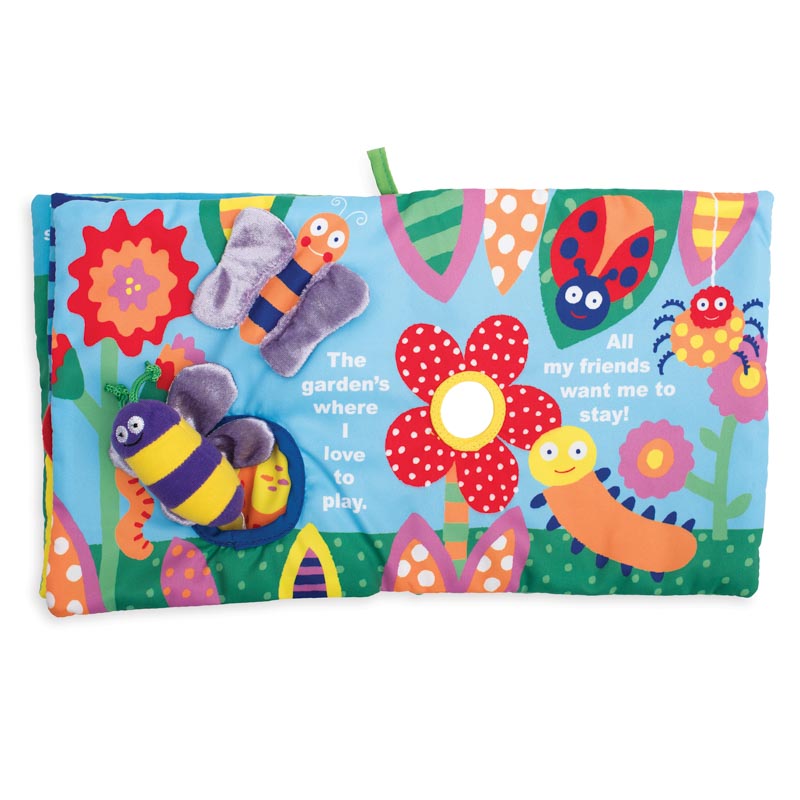 Beautiful Soft Activity Books from Manhattan Toy Company are a perfect way to start your child's reading adventures.
Manhattan Soft Activity Books feature visually simple designs with bright colours, varied textures and include audible and moveable elements to ensure that all senses are engaged in your child's first reading experiences.